Alex Rose-Innes
North Africa is fast becoming a leading voice in organic farming. From 16 000 hectares dedicated to planet-friendly farming in Tunisia a decade ago, this sector had increased 20-fold and now makes up 13% of the country's food exports.
A Tunisian farmer of organically grown pomegranates, Sarah Shili, told Agence France Presse (AFP) that the future of farming lies in organic as demand is continuing to grow across the world. Shili runs a 94 hectare farm in Tunis where organic-certified vegetables, fruit and cereal crops are grown. Online sales and customer demand of foods grown "respecting nature," saw the farm, Domaine Elixir Bio, revenue multiplied five times since 2001 and hit E100 000 last year. Despite the higher cost of organic products in this middle-income country which had been barraged by economic crises and the pandemic, demand keeps rising and main challenges now lie with the ability to meet this increased demand.
Farmers lack sufficient water sources and the problem to obtain organic seeds and plants led farmers to be totally self-sufficient as there is no one else to rely on for a sustainable income and future.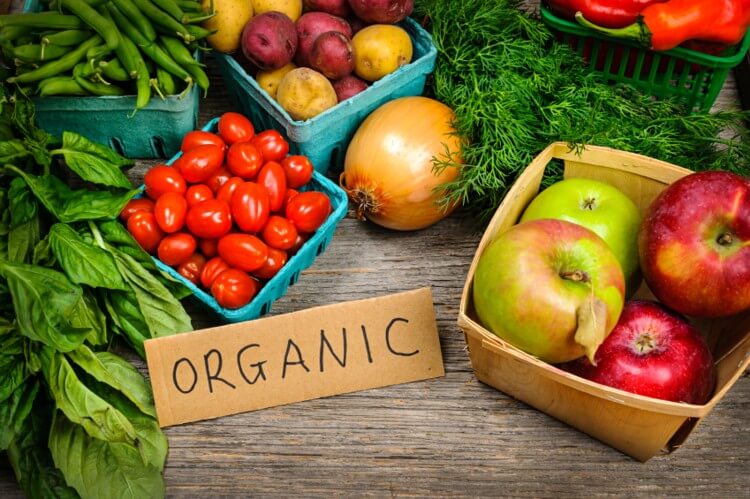 BLURB:
In 2001, just 16,000 hectares were dedicated to organic farming — a figure that had multiplied 20-fold over two decades.
Samia Maamer, in charge of organic products at the agriculture ministry, said producers and vendors had grown to 8 000 since the start of the Millennium and managed to diversify Tunisia's economy. Maamer said despite chronic water shortages, "the climate in Tunisia is very favourable" to the trade.
Tunisia's climate makes it ideal to trade in organic products and of the 250 categories grown, 60 types are exported. Apart from, certain vegetables and fruit, it also includes dates, aromatic and medicinal plants. Despite Tunisia being a small country in North Africa, it ranks 30th in the world and first in Africa in terms of area certified for organic farming.
Tunisia is situated in the warm temperate zone. In the north the climate is Mediterranean, characterised by mild, rainy winters and hot, dry summers with no marked intervening seasons. In the South, semi-arid conditions are found on the steppes and to the desert.
Whereas many first world countries depend on pesticides and chemical fertilisers, only 5% of Tunisia's two million hectares of olive groves had been treated with pesticides, meaning the largest section could be granted organic certification.
Due to the COVID-19 pandemic, people across the world are increasingly looking for organic products. Also, according to Saamer, while there is strong demand in the United States and Europe for bio products, these are also gaining attention among 25-30 year-old Tunisians who are well-informed about their benefits. With the market continuously growing, it is predicted that by 2030, the sector will contribute to help develop tourism, renewables and handicrafts.
Morocco and Algeria are joining the trend
Bio farming is also on the rise in Morocco, where the area of farmland certified for organic production had more than doubled since 2011 an now covers over 10 300 hectares. However, according to Reda Tahiri, who heads a union for organic farmers, it is still far behind the country's potential.
The majority of the country's olive, citrus and almond groves are found in the southern area around Marrakech and near the capital, Rabat, in the north-west. Aromatic and medicinal plants, as well as argan trees* are grown on 300 000 hectares, great potential for going organic. Moroccan authorities are trying to develop the sector with the Green Morocco Plan, which helps farmers cover the costs of getting certified.
* Argan trees produce one of the world's most purchased beauty products. Moroccans have been using Argan oil for centuries as food and beauty products. Over the last few years, it had become remarkably popular for its cosmetic benefits.
For exports to the European Union (EU) to be labelled as organic, products must be inspected once a year by an EU-licenced certification agency. Export certification to European or North American markets can cost up to E1,000 per hectare annually. Despite the high costs, certification guarantees higher process for organic products.
Morocco's agriculture ministry had prioritised organic agriculture with the hope of reaching 100,000 hectares of certified farmland by 2030, with 900,000 tonnes of produce per year marked for export.
While, by comparison, Algeria is trailing behind and statistics are lacking, during the past few years some shops had been offering customers organic vegetable boxes delivered straight from small producers. The semi-official economics and development think tank, CREAD, said only 1 200 hectares were being farmed organically in 2013.